Support the Right to Rescue
Help the whistleblowers facing prison time for exposing factory farm abuses and rescuing suffering animals
Sign + Receive Action Alerts
Featured Case
Rescuing Lily and Lizzie from Smithfield
In 2017, DxE investigators infiltrated a massive pig farm in the Utah desert – a facility owned by Smithfield/WH Group, the world's largest pig killing company. The investigators filmed the horrific conditions inside in 360º virtual reality and rescued two piglets: Lily, who had a severe leg injury, and Lizzie, who was malnourished and nursing on a shredded nipple. The case has been covered by WIRED,  The New Republic, and The New York Times. 
Trial dates for DxE investigators Wayne Hsiung and Paul Darwin Picklesimer are set for October 3-7, 2022 in Washington County, Utah.
Register today to join us in Utah this October to expose Smithfield's Deathstar and defend the right to rescue! You can see the schedule and more info about DxE's trial support convergence here. 
Sign the Letter
We, the undersigned, write to demand immediate action to rectify the abuses of the factory farming industry around the world, and protect whistleblowers who expose this misconduct and help the suffering animals.
Read more +
By signing, you agree to receive email messages from Direct Action Everywhere.
You may unsubscribe at any time.
All Cases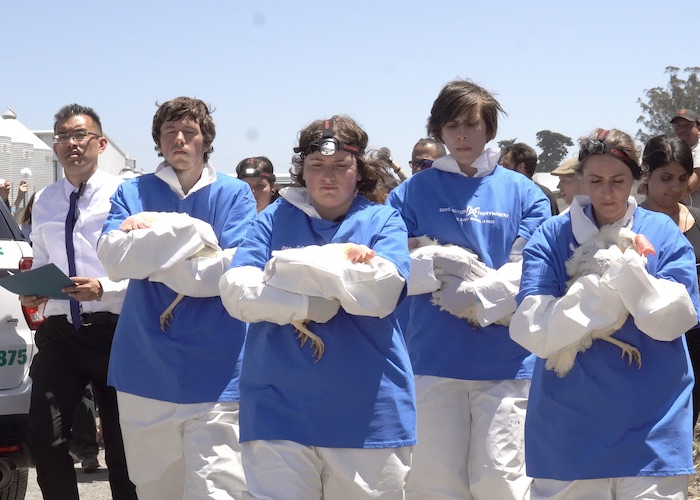 Sunrise Farms, Petaluma Poultry, Reichardt Duck Farm
Sonoma County, California
Ridglan Farms
Dane County, Wisconsin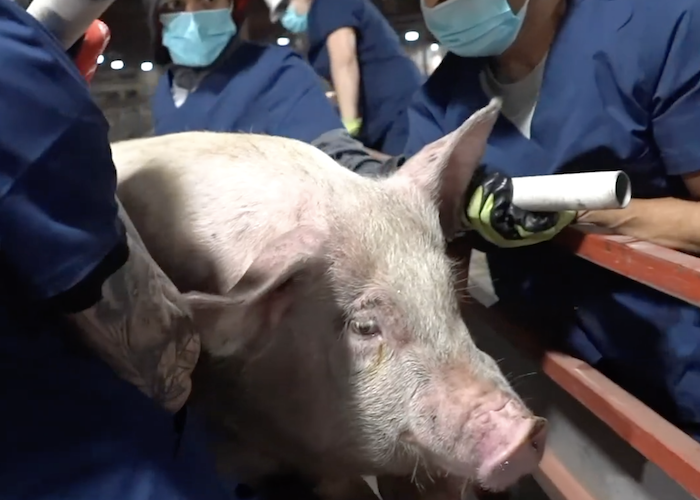 Farmer John
Los Angeles County, California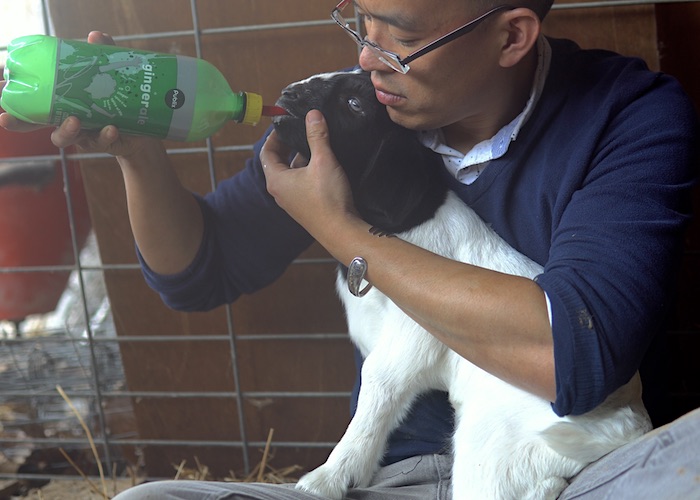 Sospiro Ranch
North Carolina
Foster Farms
Merced County, California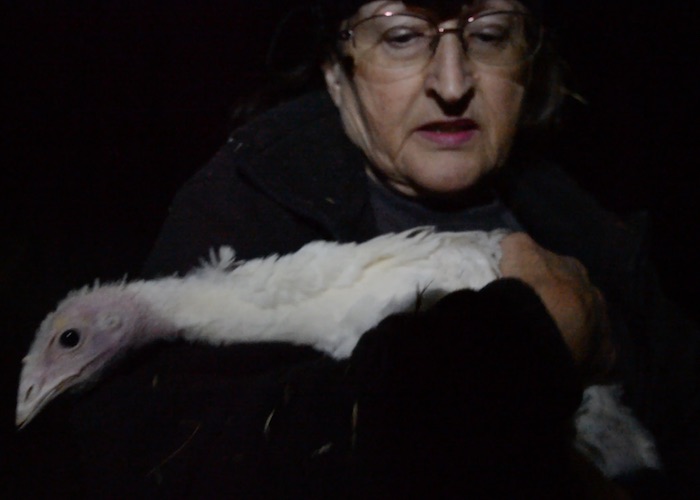 Diestel Turkey Ranch
Alameda County, California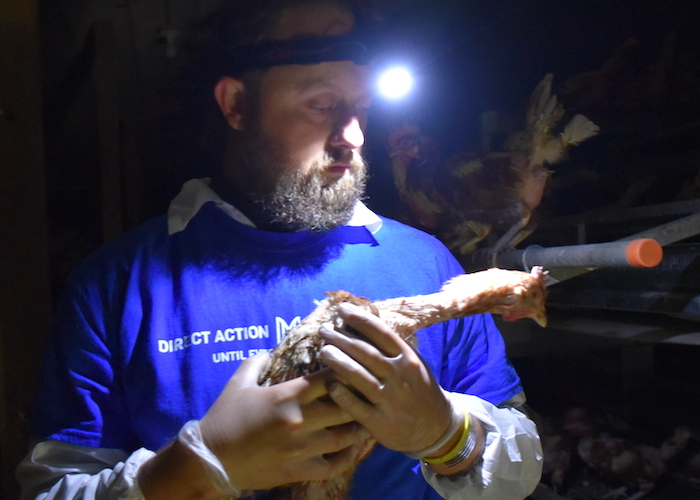 Past Case
Pleasant Valley Farms
San Joaquin County, California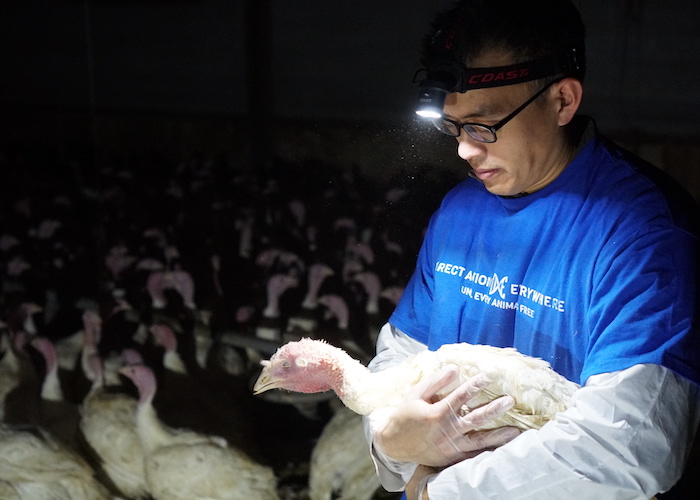 Past Case
Norbest Turkey
Sanpete County, Utah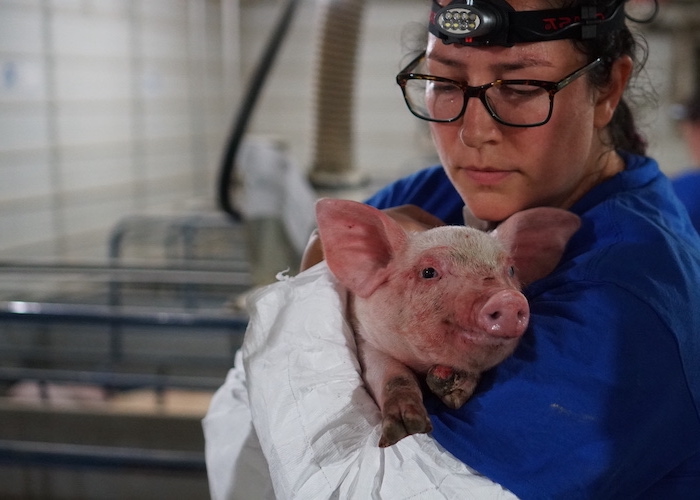 Past Case
Smithfield
Scotland County, North Carolina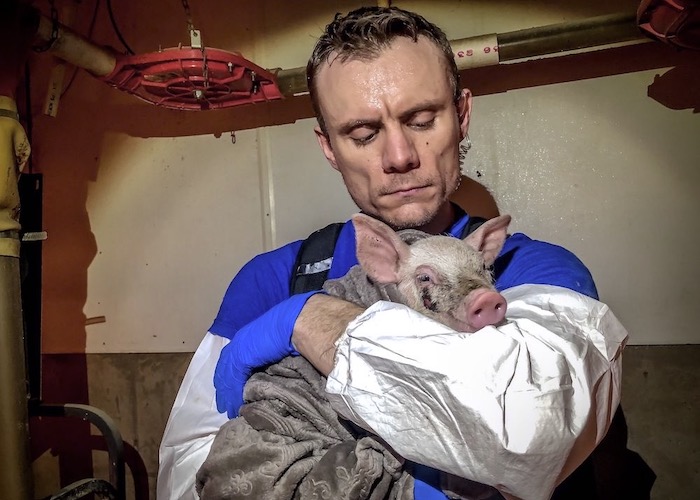 Past Case
Iowa Select Farms
Iowa
Recent Updates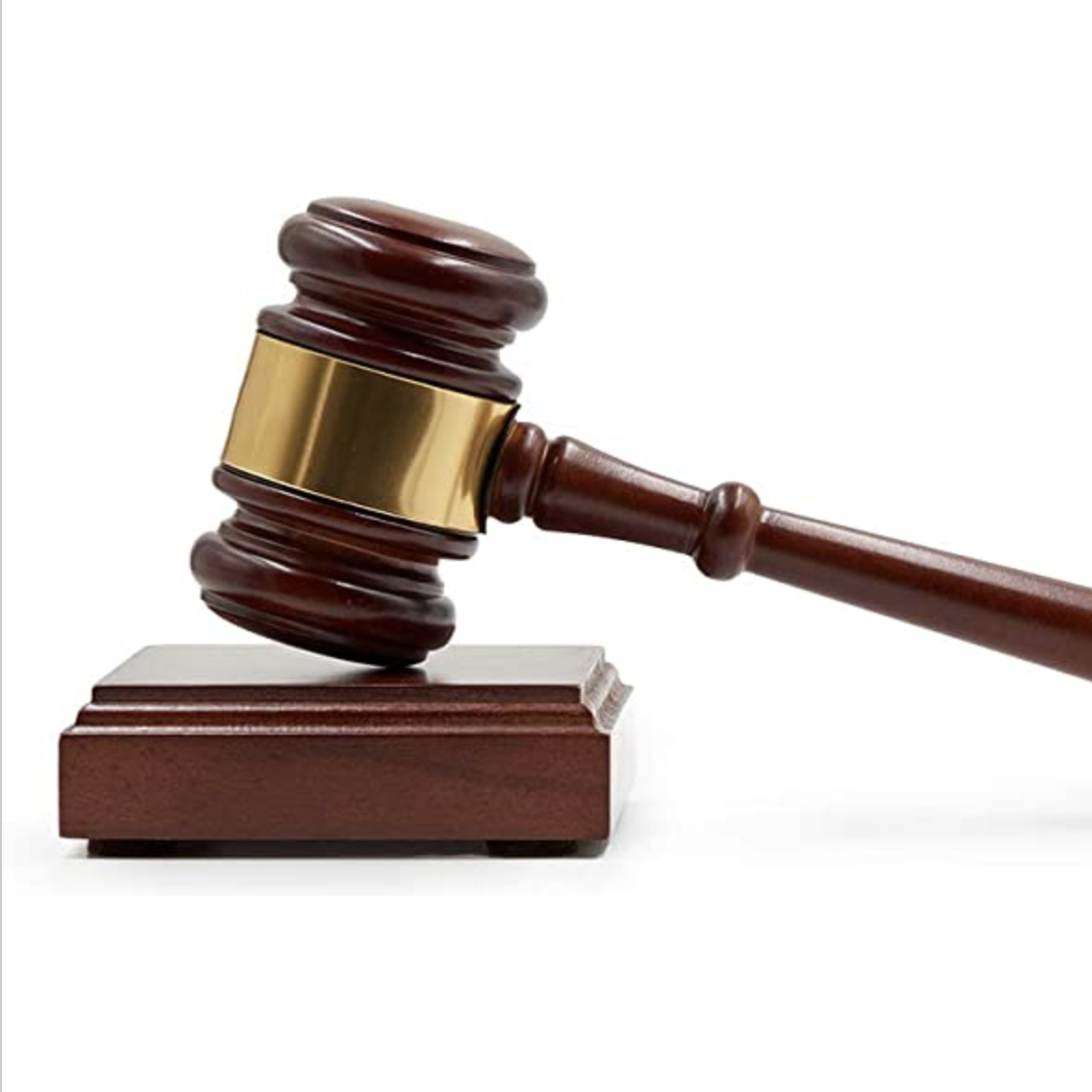 Washington County, UtahAugust 19, 2022
MOTION GRANTED! Wayne and Paul won their motion for a new jury and trial location because the judge agreed that Smithfield and police had biased people in Beaver County, Utah. The #SmithfieldTrial will now take place in Washington County, Utah. This is a win for the legal case, as the jury pool in Washington County is less financially dependent on Smithfield. As a result of this change in venue, the trial has also been delayed to October 3-7 (and we anticipate it may last into the following week). Our trial support convergence will now be October 3-11. If you can join us in Utah in October, please register at dxe.io/utahsignup.  Please share this news on Instagram, Facebook, or Twitter.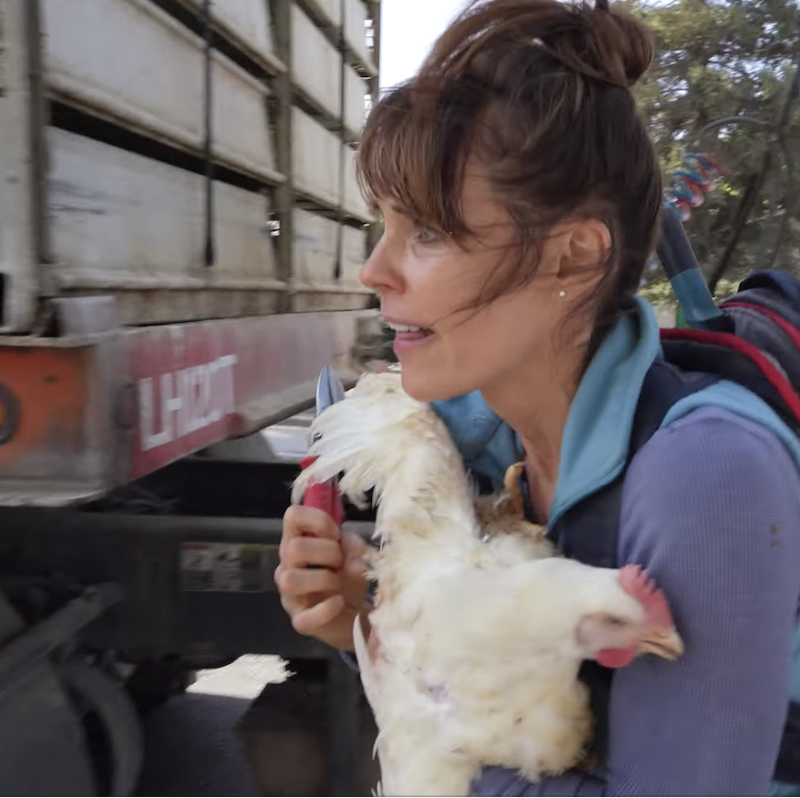 Merced County, CaliforniaJune 15, 2022
Former Baywatch star Alexandra Paul and co-defendant Alicia Santurio entered "not guilty" pleas in a new rescue case. In September 2021, activists rescued birds from a slaughter truck that was stopped on its way into the Foster Farms slaughterhouse in Livingston, CA. In Spring 2022, Alexandra and Alicia received theft charges in the mail related to this rescue.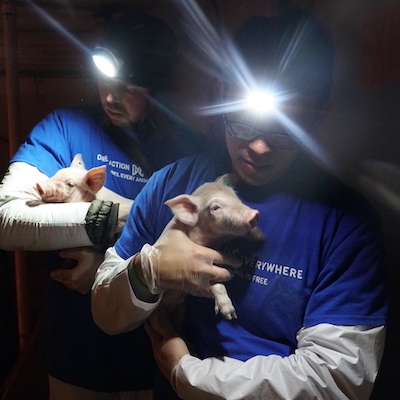 Beaver County, UtahMay 30, 2022
Trial dates are set for Wayne and Paul in Utah: Sept. 9-16. We are organizing a convergence in Utah during the trial to show support for animal rescue, build community with one another, and take action together to expose Smithfield's Deathstar to the world. You can register at dxe.io/utahsignup.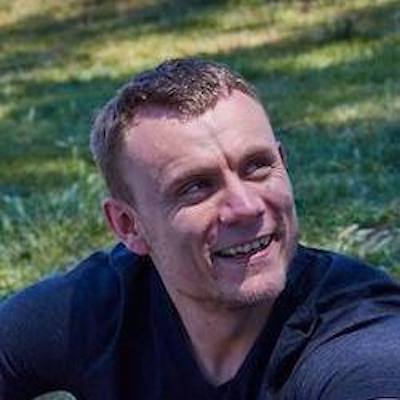 Wright County, IowaJan. 19, 2022
VICTORY! Just one day before trial was set to begin, all charges against DxE investigator Matt Johnson were DROPPED. International media outlets had requested coverage and people from around the country were planning to attend the trial to support the right to rescue. Could it be that the industry got scared of the public attention? We were going to expose Iowa Select Farms' gruesome cruelty in court, but instead of going away, we are now using this victory as an opportunity to keep fighting "ag-gag" laws and defending the Right to Rescue.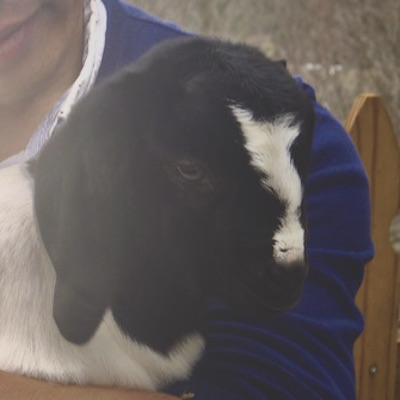 Transylvania County, North CarolinaDec. 6, 2021
GUILTY: The jury found Wayne guilty on both counts: felony breaking or entering and felony larceny. The Judge issued a suspended sentence. Wayne will have to do two years of supervised probation and pay $250 in restitution, but no jail time. He plans to appeal.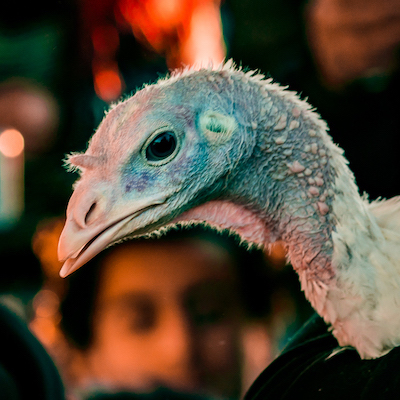 Sanpete County, UtahNov. 24, 2021
Case dismissed! The felony case against Wayne Hsiung and Paul Darwin Picklesimer for rescuing turkeys from a Utah farm in 2017 was just dismissed because the company and prosecutor agreed that "the criminalization of this nonviolent investigation and rescue is unnecessary." This is a step toward the #RightToRescue! Please share this important news on Facebook, Instagram, or Twitter.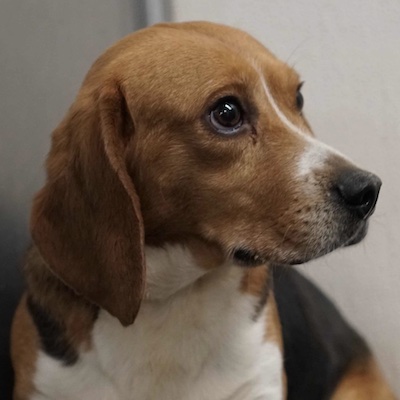 Dane County, WisconsinAug. 18, 2021
We got a new case! Eva Hamer, Paul Darwin Picklesimer, and Wayne Hsiung were charged for rescuing three beagles from Ridglan Farms, a massive breeding and research facility that raises beagles for horrific experiments like force-feeding them laundry detergent until they vomit blood and die. The defendants believe the public will support their actions in saving these dogs.
Read more +