Support the Right to Rescue
Help the whistleblowers facing prison time for exposing factory farm abuses and rescuing suffering animals
Sign the Letter
Featured Case
Rescuing Ethan and Jax from Foster Farms
The #FosterFarmsTrial ended with a "not guilty" verdict on March 17! This is a historic victory for the Right to Rescue. Please share this news on
Instagram,
Facebook,
and
Twitter.
In September 2021, activists Alexandra Paul and Alicia Santurio rescued two chickens from a slaughter truck that was heading into the Foster Farms slaughterhouse in Livingston, CA. The same day, DxE released 
hidden camera footage
 filmed inside the slaughterhouse showing chickens routinely missing the stun bath and a device designed to cut their necks, leaving it to workers to identify conscious birds before their evisceration, at a speed of 140 birds per minute. The activists received theft charges for the rescue and pleaded not guilty. Their trial began on March 7, 2023 and concluded on March 17, 2023 after six hours of jury deliberation.
Sign the Letter
We, the undersigned, write to demand immediate action to rectify the abuses of the factory farming industry around the world, and protect whistleblowers who expose this misconduct and help the suffering animals.
Read more +
By signing, you agree to receive email messages from Direct Action Everywhere.
You may unsubscribe at any time.
About the Right to Rescue
14 US states have laws that allow the rescue of dogs from hot cars, and
Direct Action Everywhere
(DxE) is leading a campaign to extend these laws to apply to animals of any species in need of rescue, including in factory farms and animal experimentation facilities. The Right to Rescue campaign seeks to build support for animal rescue and ultimately, to establish a legal right to rescue animals from distress and exploitation. This would open the door to a new view of animals under the law - as people deserving of rights, rather than "property."
Recent Updates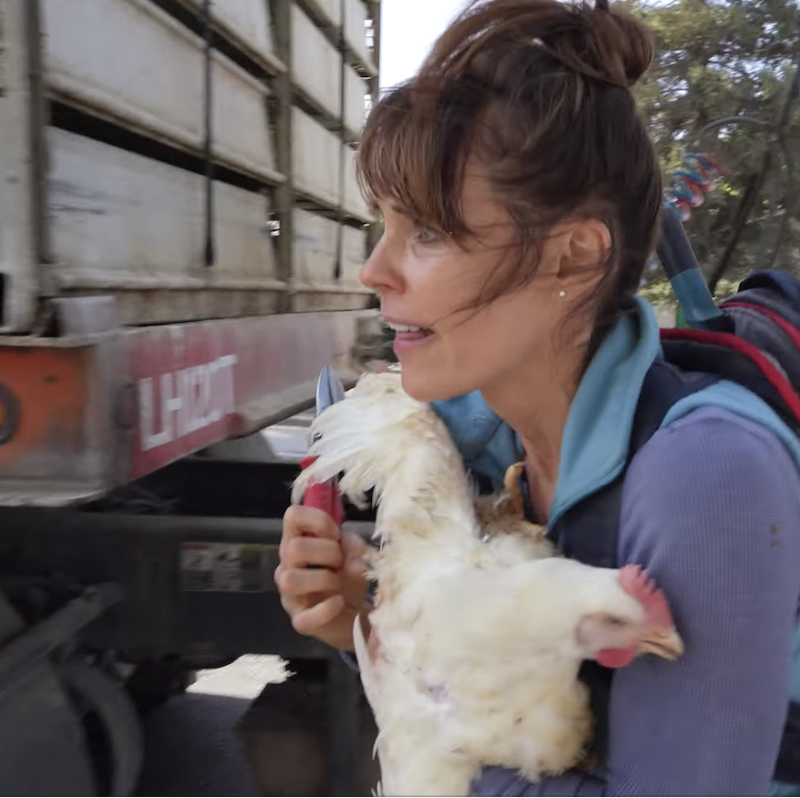 Merced County, CaliforniaMar. 17, 2022
VICTORY! The jury found Alicia and Alexandra NOT GUILTY of theft for rescuing Ethan and Jax! This is a major win for the Right to Rescue! Please share the news on Instagram, Facebook, and Twitter.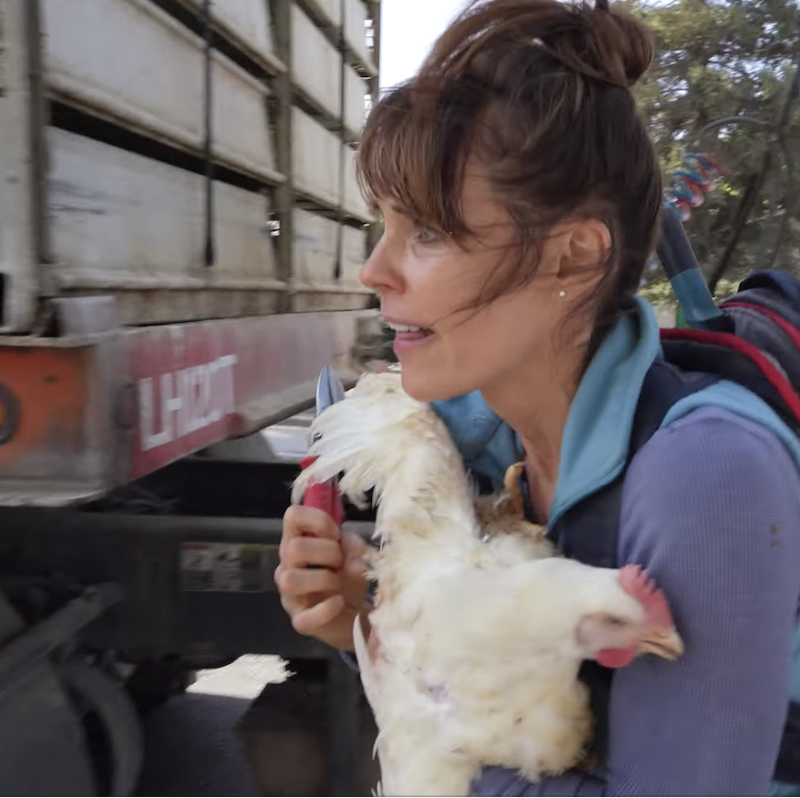 Merced County, CaliforniaFeb. 21, 2023
Merced County Judge Paul Lo granted the defense's subpoena of Foster Farms' records regarding the health conditions of the group of chickens that included the two who were rescued. Foster Farms will be compelled to provide evidence regarding diseased, deceased, and condemned birds from the flock that included Jax and Ethan. Previous attempts to obtain this kind of evidence were completely denied in North Carolina and Utah. This is an important victory that will certainly impact the trial, and future legal efforts. Read more in the press here.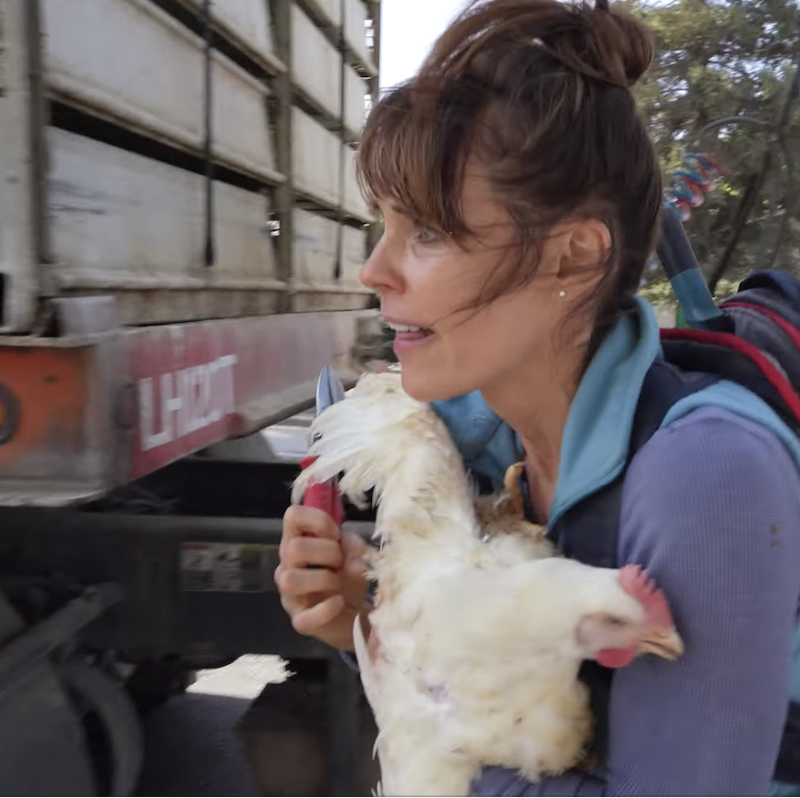 Merced County, CaliforniaFeb. 14, 2023
New York Times columnist Farhad Manjoo just wrote about the #FosterFarmsTrial in a piece powerfully titled, "Rescuing Farm Animals From Cruelty Should Be Legal." Manjoo describes the routine cruelty at Foster Farms and examines the strategy behind the "Right to Rescue" cases before concluding that the defendants, Alexandra Paul and Alicia Santurio, "should be praised, not punished." Help us elevate this incredible coverage by sharing it on Instagram, Facebook, and Twitter.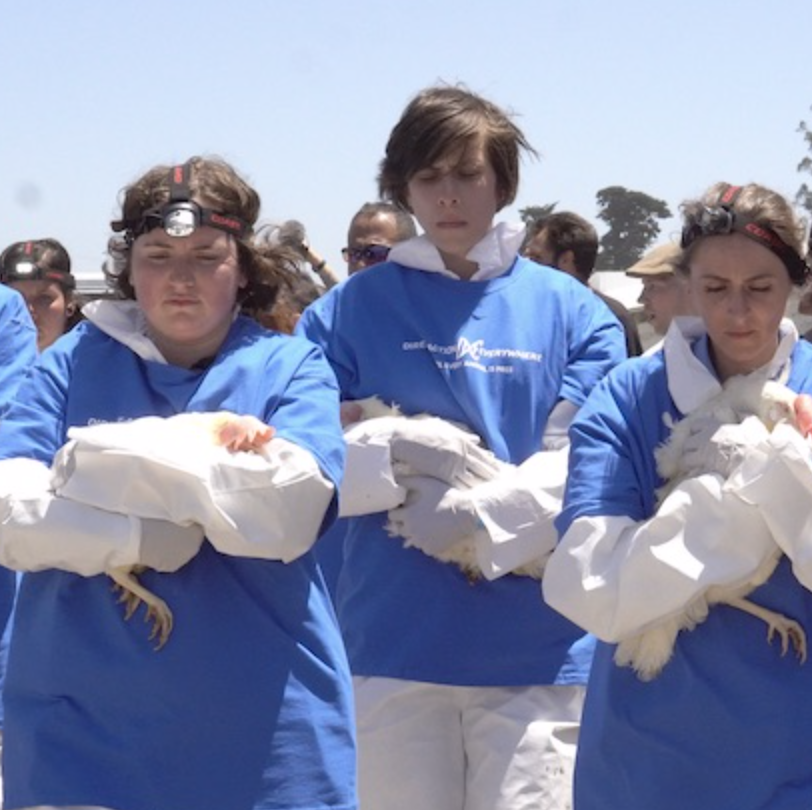 Sonoma County, CaliforniaFeb. 6, 2023
Preliminary hearings finally concluded for Cassie, Priya, and Wayne (and Almira took a plea deal) on Jan. 19. Judge Honigsberg said he needed some time to consider the defense attorneys' 17b motions (motions to reduce the felony counts to misdemeanors), so Cassie, Priya, and Wayne went back to court on February 6, 2023 to hear the judge's ruling. He granted the 17b motion for Cassie, saying that in his review of the livestreams, he had not seen her seeming to be in a leadership role at the actions. He denied the motions for Priya and Wayne. Cassie now faces 8 misdemeanors, whereas her co-defendants face four felonies and four misdemeanors each, including Rachel. Trial is expected in 2023 for all four remaining defendants. Jon took the same plea deal as Almira.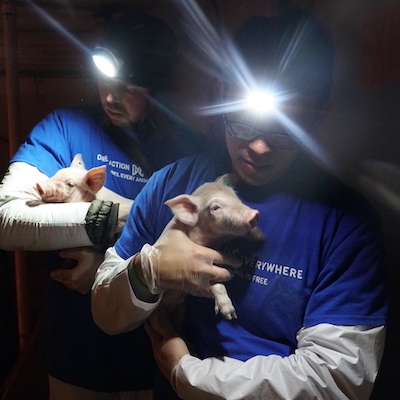 Beaver County, UtahJan. 20, 2023
The University of Denver Animal Activist Defense Project hosted a "Smithfield Trial Summit" from Jan. 13-15 featuring panels and presentations by the defendants, lawyers, and jurors from this historic trial. Five of eight jurors attended and spoke about what motivated them to acquit Wayne and Paul. You can read more about the event in this press article.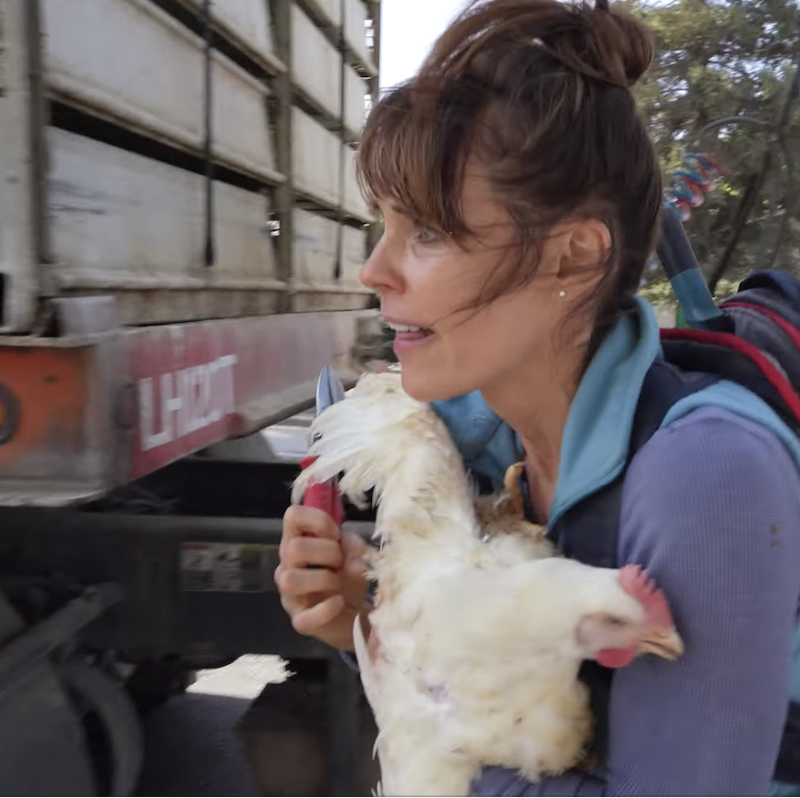 Merced County, CaliforniaDec. 13, 2022
Trial dates were set today for the Foster Farms rescue case. Former Baywatch star Alexandra Paul and co-defendant Alicia Santurio are being charged with misdemeanor theft for rescuing two birds from a slaughter truck that was stopped on its way into the Foster Farms slaughterhouse in Livingston, CA in 2021. Trial is scheduled for March 7, 2023 and it is expected to last 4-5 days. DxE is organizing a court support convergence around the trial. Register to join us at the trial by filling out this form.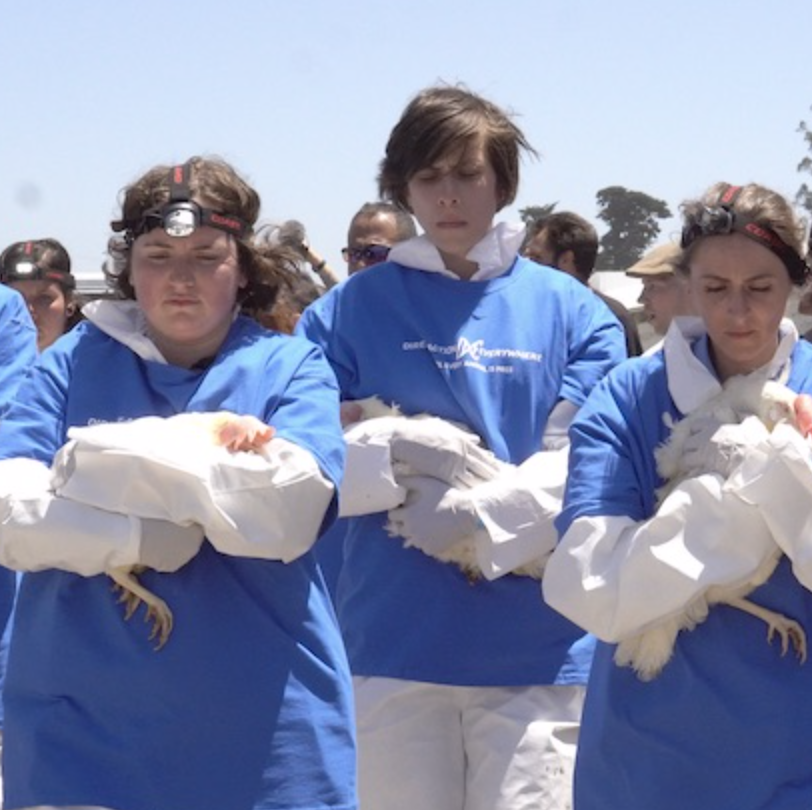 Sonoma County, CaliforniaDec. 5, 2022
Rachel and Jon finally had their preliminary hearings today, four years after the nonviolent mass open rescues that led to this felony case. Although the prosecution failed to provide evidence that Rachel or Jon engaged in the alleged crimes including conspiracy and burglary, Judge Urioste nonetheless ruled that the case would proceed to trial on all charges, except those the prosecution dismissed before the hearing began, including one the felony theft charge from Sunrise and all charges relating to the McCoys Poultry action. Sonoma County's own animal services department referred McCoy's as a suspect for animal cruelty, after examining the birds removed by activists from the farm. So it seems like DA Waner simply doesn't want the judge or jury to see this evidence of animal cruelty, including birds with necrotic wounds so deep that muscle and bone were exposed. He also dropped the felony theft charge from Sunrise Farms. Rachel and Jon are now facing 4 felonies and 4 misdemeanors. You can read more about what happened at the hearing in this press article or this DxE blog.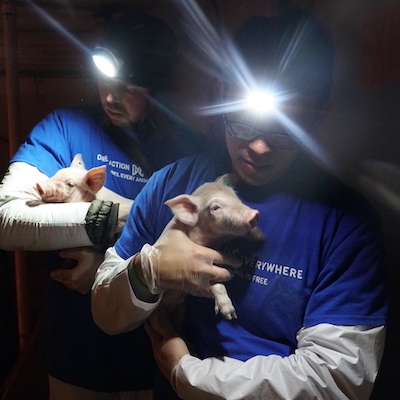 Washington County, UtahOct. 8, 2022
Victory! The jury in the #SmithfieldTrial unanimously found Wayne and Paul NOT GUILTY on all charges for rescuing Lily and Lizzie from Smithfield's Circle Four Farms. This groundbreaking verdict shows that the public supports the right to rescue animals from abuse. Please spread the word! 
Read more +