Sospiro Ranch
North Carolina
Take Action
Ask Governor Cooper to issue a pardon and acknowledge the right to rescue animals.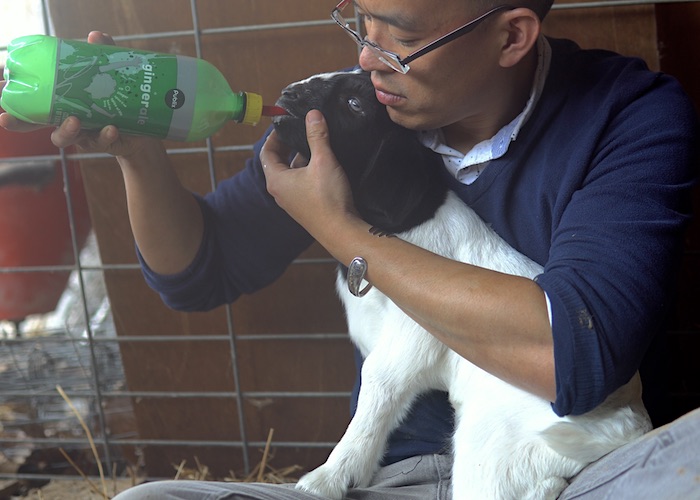 DxE co-founder Wayne Hsiung was charged with felony counts of breaking or entering and larceny for rescuing a sick baby goat from a goat meat ranch in North Carolina in 2018, an incident which unfolded on Facebook live. Wayne took the baby, named Rain, to emergency veterinary care and today, Rain is safe with a family who takes care of him. Wayne's trial began on Monday, November 29, 2021 at the Transylvania County Courthouse in Brevard, NC. It concluded on Monday, December 6, 2021 when the jury reached a verdict of guilty on both felony charges. The judge issued a suspended sentence. Wayne will have to do two years of supervised probation and pay $250 in restitution, but no jail time. He plans to appeal.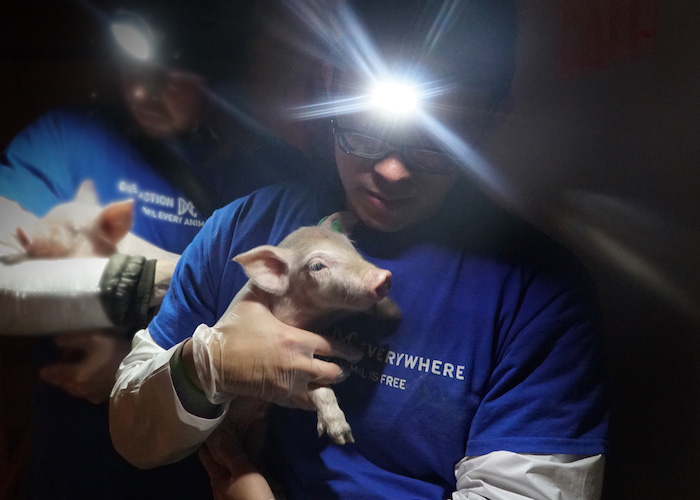 Wayne Hsiung
Wayne is an attorney and co-founder of The Simple Heart. He has been a community organizer for over 20 years.