Sunrise Farms, Petaluma Poultry, Reichardt Duck Farm
Sonoma County, California
Take Action
Call and email Sonoma County District Attorney Carla Rodriguez politely asking her to drop the charges against the activists who exposed animal cruelty and rescued suffering animals.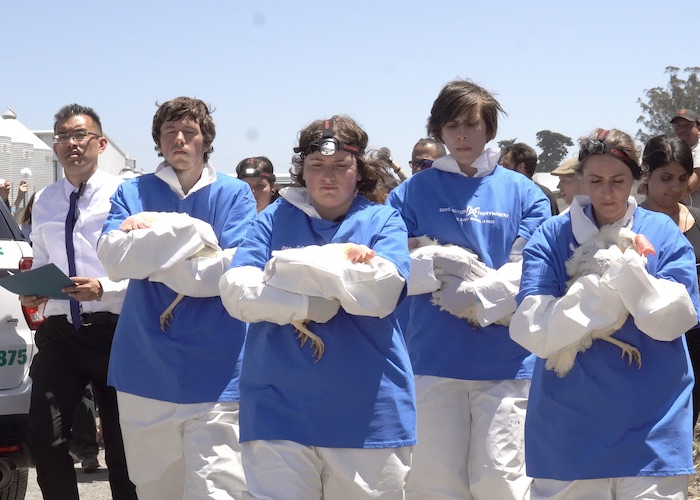 Over 100 nonviolent activists have been arrested at factory farms in Sonoma County for taking nonviolent direct action to help suffering animals after the government ignored repeated reports of criminal animal cruelty. In October 2018, six activists were charged with 7 felonies each for two actions at factory farms which occurred in May 2018 (at Sunrise Farms) and September 2018 (at McCoy's Poultry, a supplier to Petaluma Poultry). Five of the defendants received additional charges following a third action in June 2019 (at Reichardt Duck Farm). Since then, the prosecution has dismissed all of the charges related to the action at McCoys and a felony charge from Sunrise, and two of the activists, Almira and Jon, have taken plea deals. Now, four activists remain in the case. The preliminary hearings for Rachel Ziegler happened on December 5, 2022, and Judge Urioste ruled that there was enough evidence for the case to continue to trial. The preliminary hearing for the other defendants began in November 2021 and concluded on January 19, 2023, but Judge Honigsberg said he needed some time to consider the defense attorneys' 17b motions (motions to reduce the felony counts to misdemeanors), so Cassie, Priya, and Wayne went back to court on February 6, 2023 to hear the judge's ruling. He granted the 17b motion for Cassie, saying that in his review of the livestreams, he had not seen her seeming to be in a leadership role at the actions. He denied the motions for Priya and Wayne. Cassie now faces 8 misdemeanors, whereas her co-defendants face four felonies and four misdemeanors each, including Rachel. Trial is expected in 2023 for all defendants.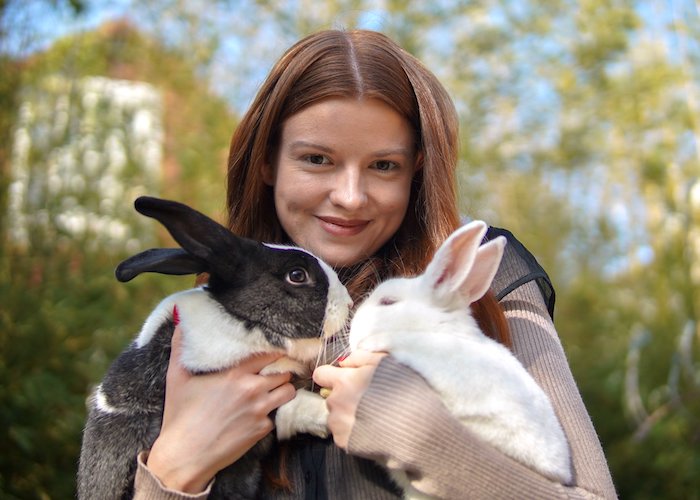 Cassie King
Cassie was an English major at UC Berkeley and is the Communications Director for Direct Action Everywhere. She spends her free time writing stories, reading books, and playing with her bunnies who were both rescued from slaughter.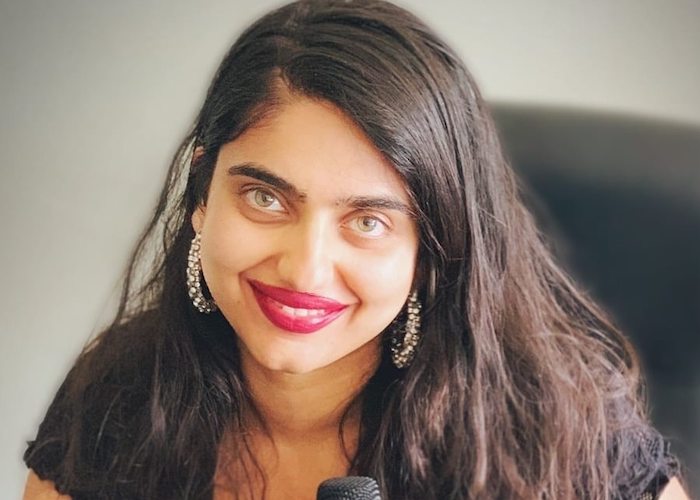 Priya Sawhney
Growing up in India, Priya witnessed the suffering of countless street animals. As an investigator with Direct Action Everywhere, she has seen the same kind of suffering on a systemic scale inside of factory farms.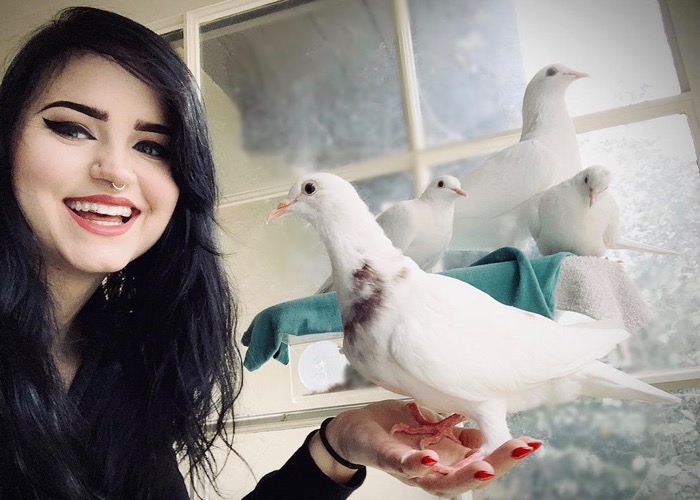 Rachel Ziegler
Rachel moved to California to get more involved in the animal rights movement in Berkeley. She is a full-time photographer, the guardian of two rescued doves, and an activist with Direct Action Everywhere.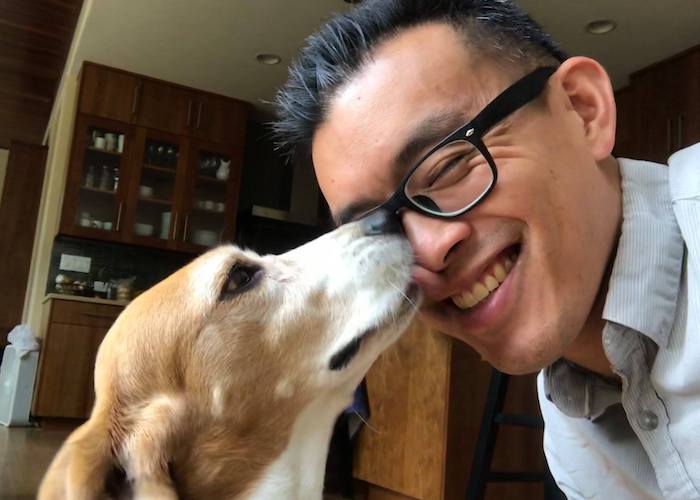 Wayne Hsiung
Wayne is an attorney and co-founder of the animal rights network, Direct Action Everywhere. He has been a community organizer for over 20 years.
The following people have also been arrested in Sonoma County for taking nonviolent direct action to expose animal cruelty:
Aidan Cook, Alex Santurio, Alexandra Paul, Alicia Santurio, Almira Tanner, Alyssa Landi, Amy Brown, Ana Mehl, Ariel Ryan, Balaji V., Brianna Baer, Camilla Hahn, Cheyanne Holliday, Chris Tarzan Hayward, Christina Brown, Christopher Bleichner, Conrad de Jesus, Corey Rowland, Daniela Habermehl, Dawn Michelle, Dean Wyrzykowski, Efrem Blitz, Emek Echo, Jake H., Jeyrama Robles, Jocelyn Cole, Jon Frohnmayer, Jorden Ruggles, Katt Cho, Kelly Landreth, Kevin Baker, Kristina Norris, Lance Wilson, Lauren Fluty, Lawrence Cuneaz, Leni Wasacz, Leslie Goldberg, Lewis Bernier, Linda Cridge, Lucy H., Madhu Anderson, Mandy Washburn, Marika Diaz, Marissa Garam, Mary McKee, Michael Goldberg, Michelle L., Monica Martella, Nena Salas, Nico Stubler, Nikki Symanovich, Noah Bristol, Ora Goldman, Paul Nguyen, Peter Lecki, Rachel Arima, Rev. Robert Yamada, Ronnie R., Sanjeev Deshpande, Sarah Hewson, Samantha Walsch, Sharon Claitor, Tonia Moore, Vanessa Marsot, Vero Z., Vicky Stewart, Virginia Fior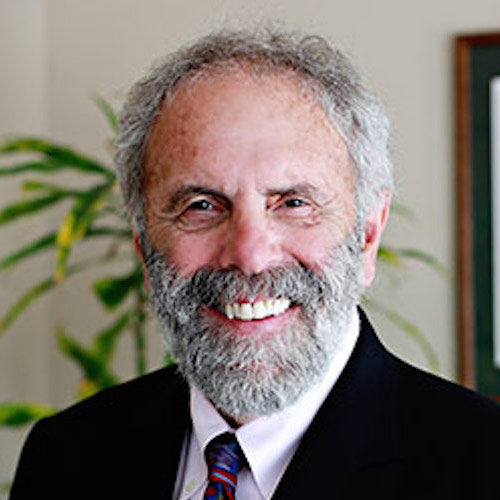 Chris Andrian
For almost 40 years, Chris has been one of Sonoma County's pre-eminent trial lawyers. He has litigated in over 150 jury trials and represented Grateful Dead guitarist Jerry Garcia.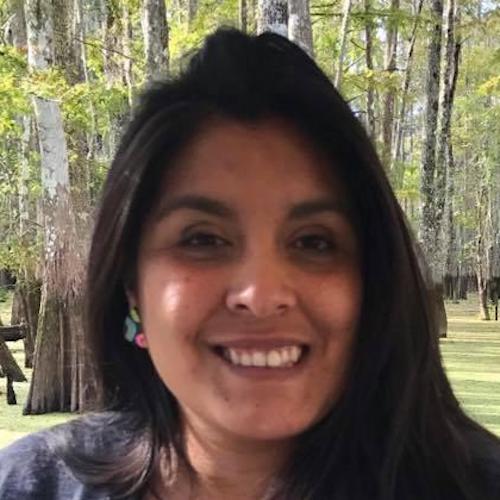 Gabriela Lopez
Gabriela is an Oakland based criminal defense attorney who focuses on criminal defense for immigrants and activists. She also serves on the National Executive Committee of the National Lawyers Guild.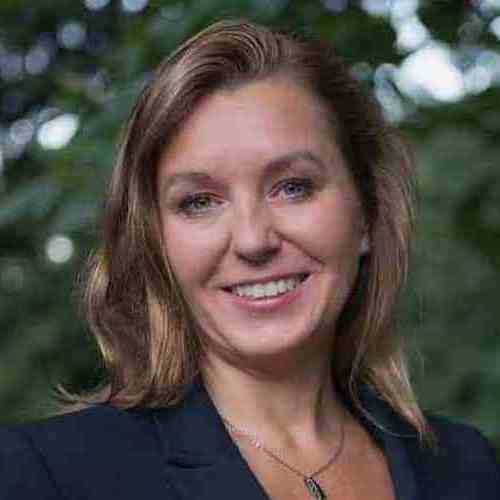 Lauren Regan
Lauren is the executive director of the Civil Liberties Defense Center, which has defended over 3000 activists for free. She is a national expert in the defense of political activists, particularly those in the climate, environmental, indigenous and animal rights movements.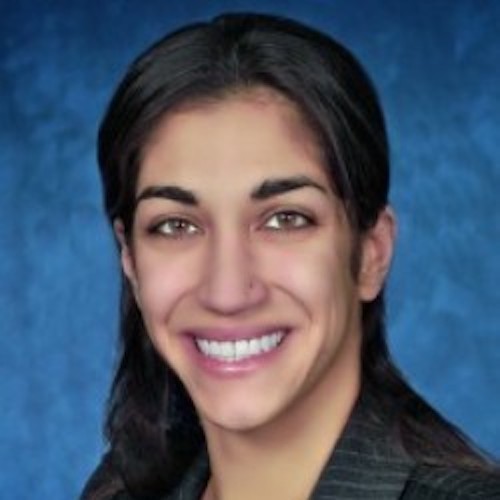 Orchid Vaghti
Orchid started her career in criminal defense law at the age of sixteen, and she has successfully handled hundreds of felony and misdemeanor cases.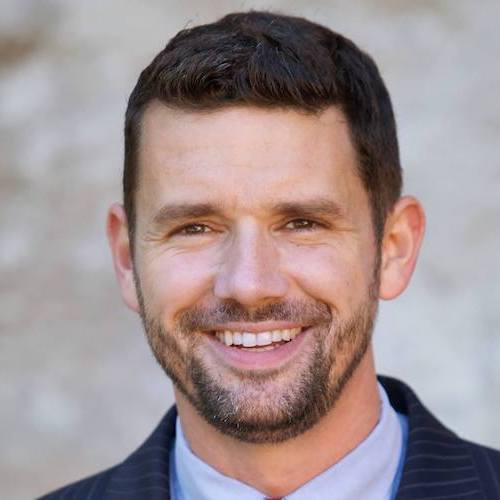 Izaak Schwaiger
Izaak has devoted his practice to defending the civil rights of those who have been wronged by police, and his accomplishments in police brutality cases have made national headlines. In law school he was named "most likely to become a rockstar," and we think he has.